A dog
There's some verbiage about how I made this dog after the pictures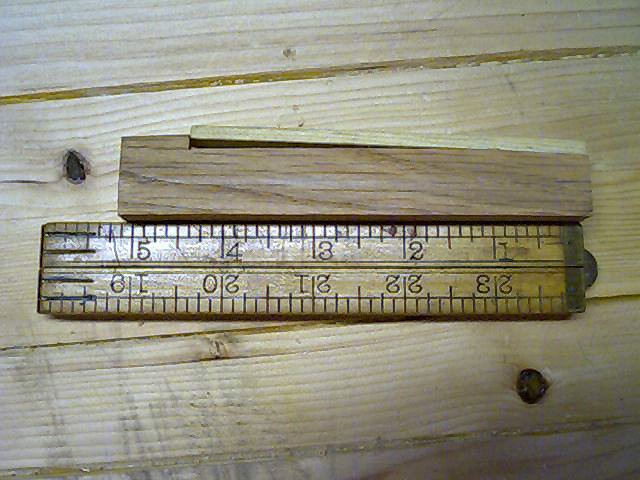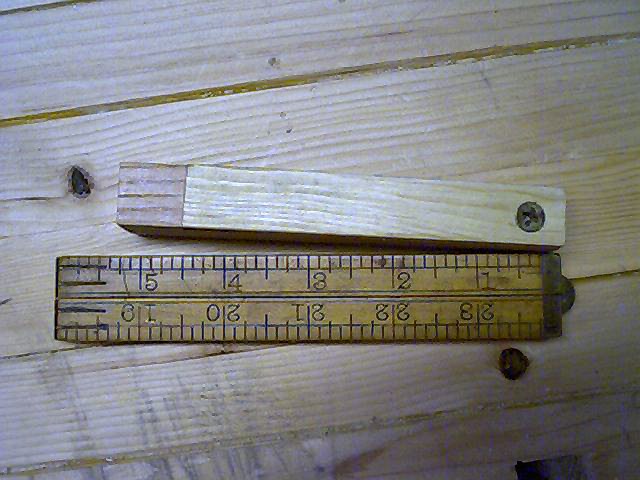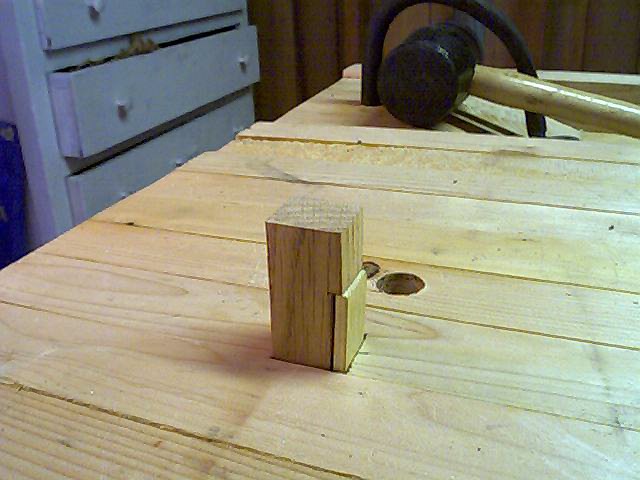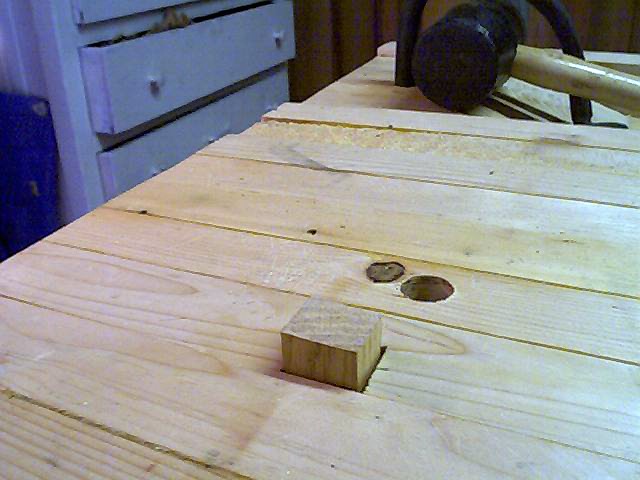 I made only one dog (first mistake!).  I made it out of a
scrap of 3/4" red oak I had lying around.  I cut it into a
dog-like shape.  Maybe I can do ascii art.

  +--------+
  |\        \
  | +--------+
  | |        |
  | |        | face
  | |        |
  | |        |
  | |      +-+
  | |      |
  | |      |
  | |      |
  | |      |
  | |      |
  | |      |
  | |      |
  | |      |
  | |      |
  | |      |
  + |      |
   \|      |
    +------+

That's the red oak part.  The 3/4" dimension is in depth in
my little picture.  Then I ripped and planed a piece
of pine (could be anything, I had some nearly thin enough
pine lying around) down to be 3/4 inch wide and just thick
enough to sit in the cutout of the oak piece.  This is the
spring.  In order to make it springy, I planed a bevel down
at the bottom of the cutout in the oak piece.  You want just
enough so that when you hold the spring flat on the bevel,
the top sticks out a bit under the face of the dog, but can
be sprung back into the cutout with a little force.  Then
you attach the spring to the dog at the bevel.  I did this
with a brass screw I had lying around.  Here's a finished
picture showing the spring (sort of)


    +--------+
    |        |
    |        |
    |        |
    |        |
    |      +-+
    |      | ++
    |      | ||
    |      | ||
    |      | ||
    |      | ||
    |      | ||
    |      | ||
    |      | ||
    |      | ||
    |      | ||
    |      |||
    |      ||0
    |      |||
    +------+

The little jag in the spring is to represent the fact that
the whole thing sits at the angle made by the bevel behind
the screw (0).

Does that make any sense?

Back when I said "first mistake" you probably figured out
there was more than one.  The second one was that I made my
dog too long.  When you're using the tail vise for short
stock, the dog will hit the vise screw if it's too long, so
figure out how long your dog can be by adding the thickness
of your bench top to the distance from the bottom of the
bench to the vise screw and don't make your dogs any longer
than this.  You _do_ want them longer than just the
thickness of the bench or you'll have a hard time pushing
them up from below after you push them down below the
surface of the bench.

Somebody asked:
> - Are your dog holes straight through or do they have notches
> (to complement the shape of the dog)? I saw a bench plan where
> all the dog holes had notches.

Yeah, I've seen that too.  Mine go straight through.  It's
supposed to be a good *fast* cheap bench, so just hack those
holes out and get it made.

And:
> - Does the pine spring strip hold the dog from falling thru the
> dog holes? I mean is that only thing that keeps the dog up or is
> there any other support (like the notch I mentioned above)?

Yeah, the spring holds it at any level in the hole.  You
want to cut your holes so this will work, so cut the holes
(dados) a little snug and pare them until you get the fit
you want with your dog.