Special birthday edition of cat blogging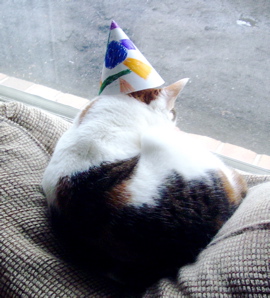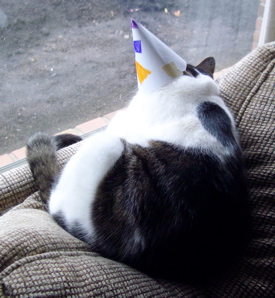 I made them these lovely hats (snerk) for their birthday. They are nine today.
I couldn't get them to both keep their hats on at the same time. Alice was surprisingly willing to keep hers on for a while, but Theo just couldn't stand it.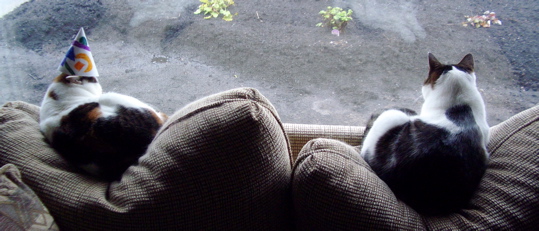 I managed to get them both to have the hats on their sides for long enough to snap a picture.

But that's just silly.
Posted by jeffy at April 1, 2006 05:47 PM