Catching up with Alice
My apologies to all my cat-junkie readers for the silence of the last few weeks. Here are a few pictures of Alice to make up for the dearth.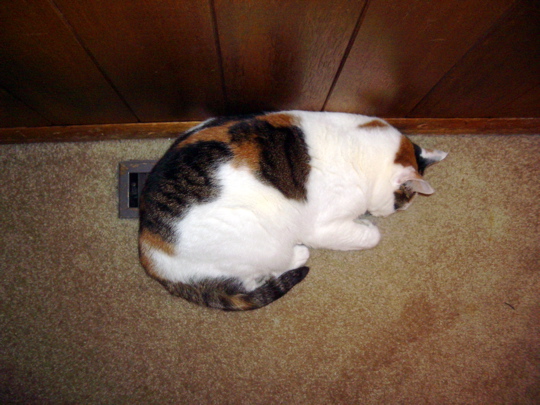 Usually Alice covers the vent up completely, but on this day she was feeling generous and let a little warm air out for the rest of us.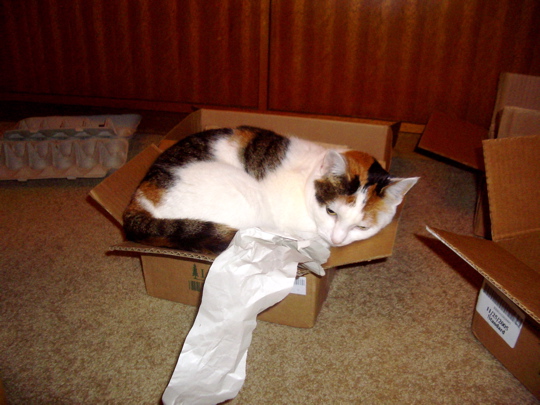 In some households all this stuff might go right into the recycle bin, but then where would the kitties sleep?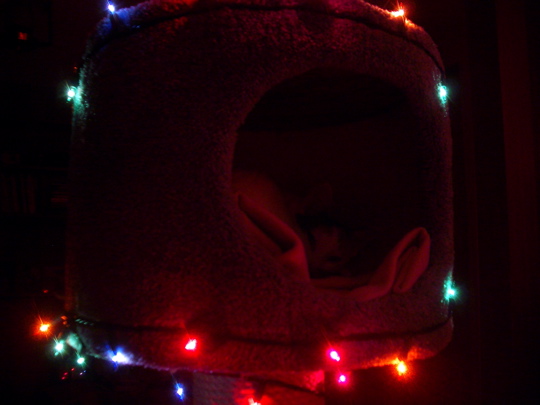 With all the uncertainty surrounding the water-tightness of our roof we never got around to getting a Christmas tree this year. So I put lights on the cat tree. I don't know if you'll be able to see her, but Alice is peeking out of there.
Oh yeah, comments are back on. I still don't know what went wrong, so it may break again, but for the moment it seems to be working okay.
Happy new year, everyone!