Lost Glove #64 and a show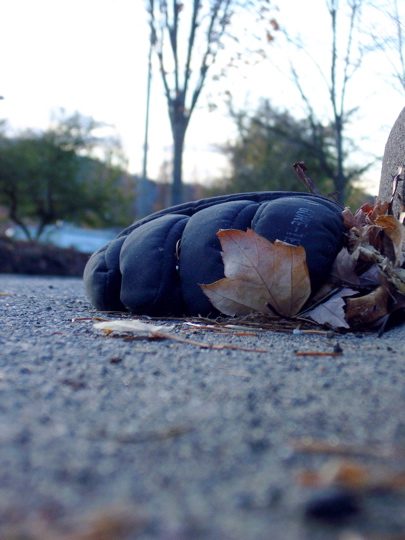 Seen a few days ago on my way from work to dinner.
Becky and her art buddies are having a show and sale in a house up in Everett next weekend and I'll be showing prints of some of my lost glove pictures. The other artists do a wide variety of work from traditional and original paper-cuttings to acrylic paintings to homemade journals to Becky's mixed media stuff. If Everett isn't too far out of your way, I'll stick details and directions after the cut.
Art & Craft Sale
12128 49th Drive SE, Everett, WA
Saturday, November 5, 10am to 4pm
Sunday, November 6, 10am to 4pm
Featuring talented local artists
with all original artwork:
Acrylics – Watercolors – Collage
Photography – Fibers – Paper-cuttings
And more!
Get your Christmas shopping done early with one-of-a kind gifts. Find something extraordinary for yourself. You will love what you see and want to take it all home! Come fill your day with art and meet the artists, too. We hope to see you!
Directions:
The Goodpastures
12128 49th Drive SE
Everett, WA 98208
1. Take Interstate 5 to Exit 186 (128th Street EAST).
2. Take 128th Street EAST (after a few blocks, 128th becomes 132nd Street).
3. After 1½ miles or so, you will pass McDonalds's, a Shell station on the right, and a school on the left.
4. Continue and make a left at Seattle Hill Road.
5. Make a left at 51st Avenue SE (very first street on the left).
6. Go past two stop signs.
7. Make a left on 122nd Street SE.
8. Continue and make a right on 49th Drive (corner house with rope fence).
Posted by jeffy at October 29, 2005 02:50 PM