Lost Gloves #55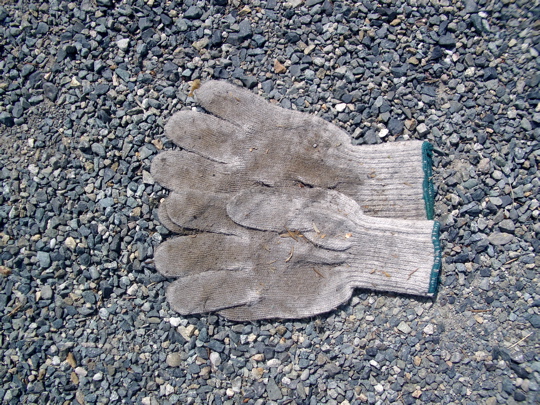 My friend Marilyn clued me in to the location of this pair about which she said "They look like a happy couple."
I about had a heart attack riding my bike up the enormous hill on whose slope they were resting in their conjugal bliss. I tried to take a picture that depicted how steep the road was, but you can't really tell. Plus, I liked the tire tracks you can see in this shot. I'll shoot the others up to Flickr for the curious.
My descent was as harrowing as the ascent was strenuous. I kept my speed under 35 through nearly continuous application of the brakes, but my brain always presents me with images of blowouts whenever I go fast on two wheels. No mishaps to report, fortunately.